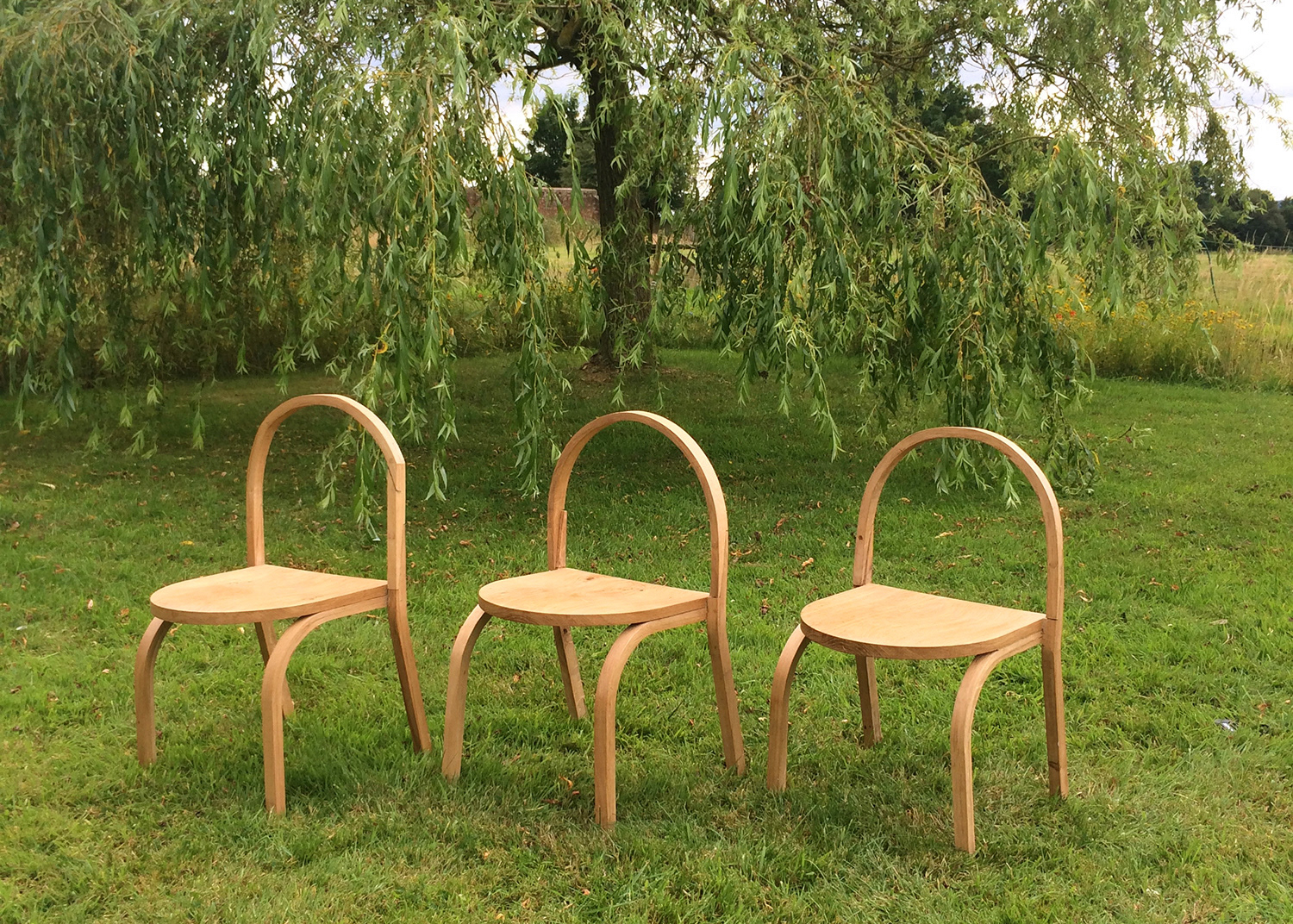 I designed and fabricated a series of children's chairs as part of a 2016
Architectural Association Visiting School
in Lacey Green, England. Based at
Grymsdyke Farm
, a research and fabrication facility outside of London, the workshop was an intensive tutorial in chair mechanics and fabrication techniques.
The ambition was to design prototype chairs for a music pavilion at a nearby school. We developed a detailed brief through visiting the school and interviewing the teachers and students about how they used the space. We also learned about Lacey Green's rich history of furniture making, including a trip to the local
Ercol
factory.
Our final prototype utilized a combination of modern tools (CNC routing) and traditional craft techniques (steam bending). 
The full project blog can be found
here
.
Materials: oak
Role: designer, fabricator
Co-creators: Ed Heritage, Ghaina Sabir Malik
Tutors: Clementine Blakemore, Jack Chivers